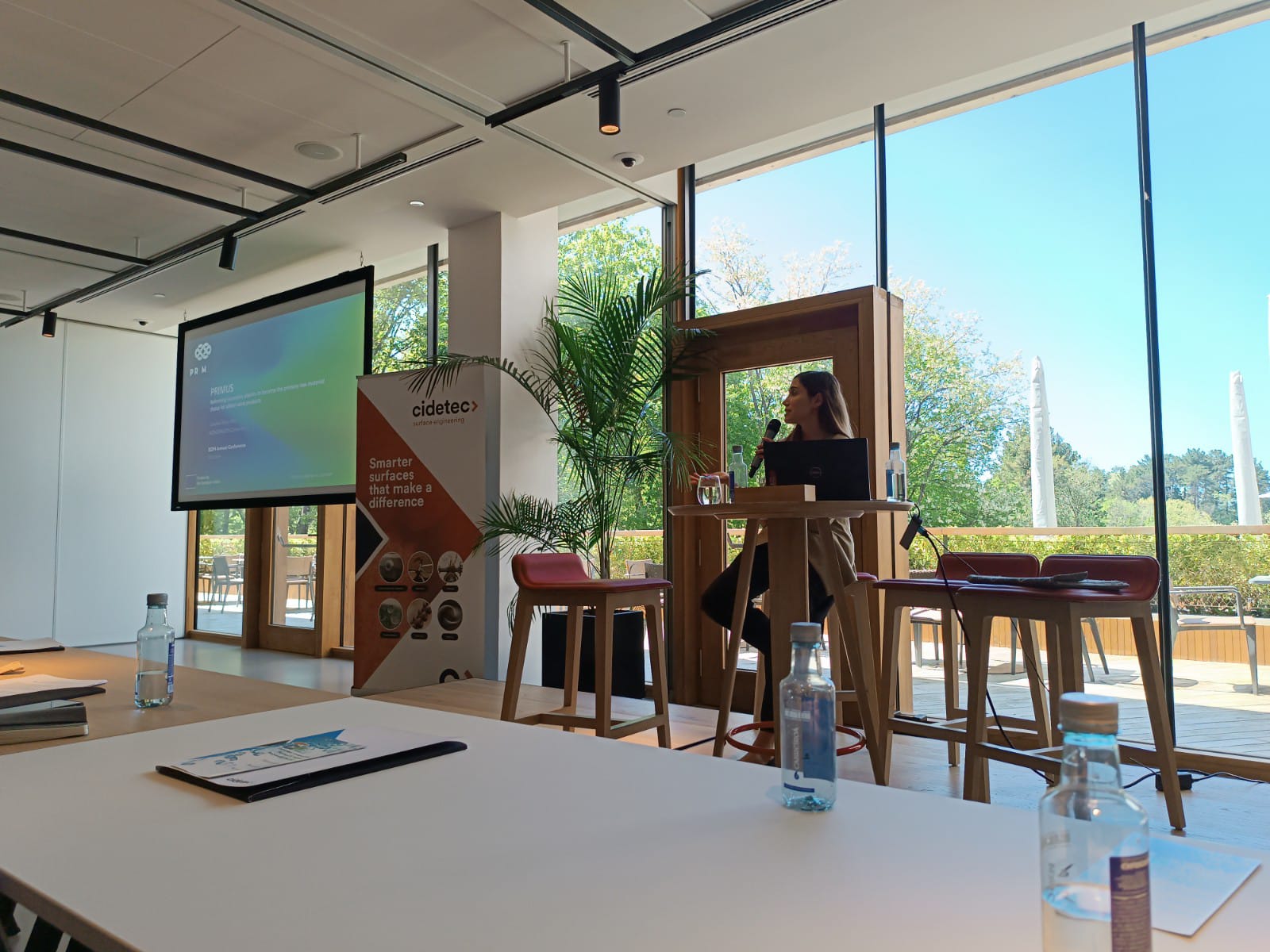 PRIMUS at ECP4
Hello community,
We recently presented the PRIMUS project in the ECP4 Annual Conference in San Sebastián, Spain. From the worlds of academia, research centres, and trade associations, experts gave their input during the ECP4 event with the topic «Trends in polymers and composites circularity: from advanced materials to industrial applications". ECP4 The European Composites, Plastics and Polymer Processing Platform is an industry-driven collaboration uniting the top-level European research institutions, regional plastic clusters, and EU-level industrial organisations of plastics and composites converters.
Together with other European projects, our partner Carolina Mejía from MONDRAGON Corporation gave an excellent presentation about PRIMUS, explaining the objectives, consortium partners and demontrations that are currently being developed. It was a great opportunity to spread the word about the project and get to know different projets and companies working in circularity and plastic recycling.
We will be happy to keep presenting the PRIMUS project in future events!