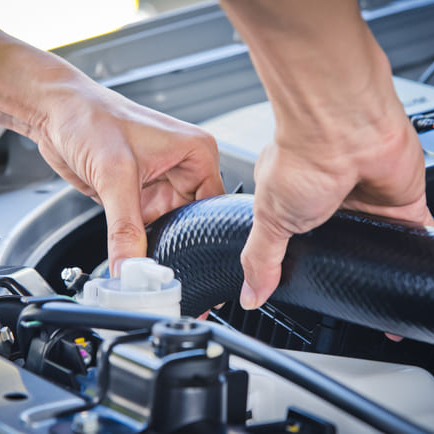 Pilot 2. Automotive cooling circuit
Upgrading of recycled PP and EPDM to react together during the Thermoplastic Elastomer Vulcanizate (TPV) elaboration process of a dynamic vulcanization in twin-screw compounder to reach a TPV compound suitable for an automotive application.
A TPV will be obtained with those recycled elements in different percentage in order to find the boundaries to fulfil the technical requirements needed for the automotive cooling function and its affection in their elaboration process (twin-screw TPV extrusion line). The champion formulations will be those with the maximum percentage of recyclates that fulfil the technical specifications and allow an elaboration process under control.