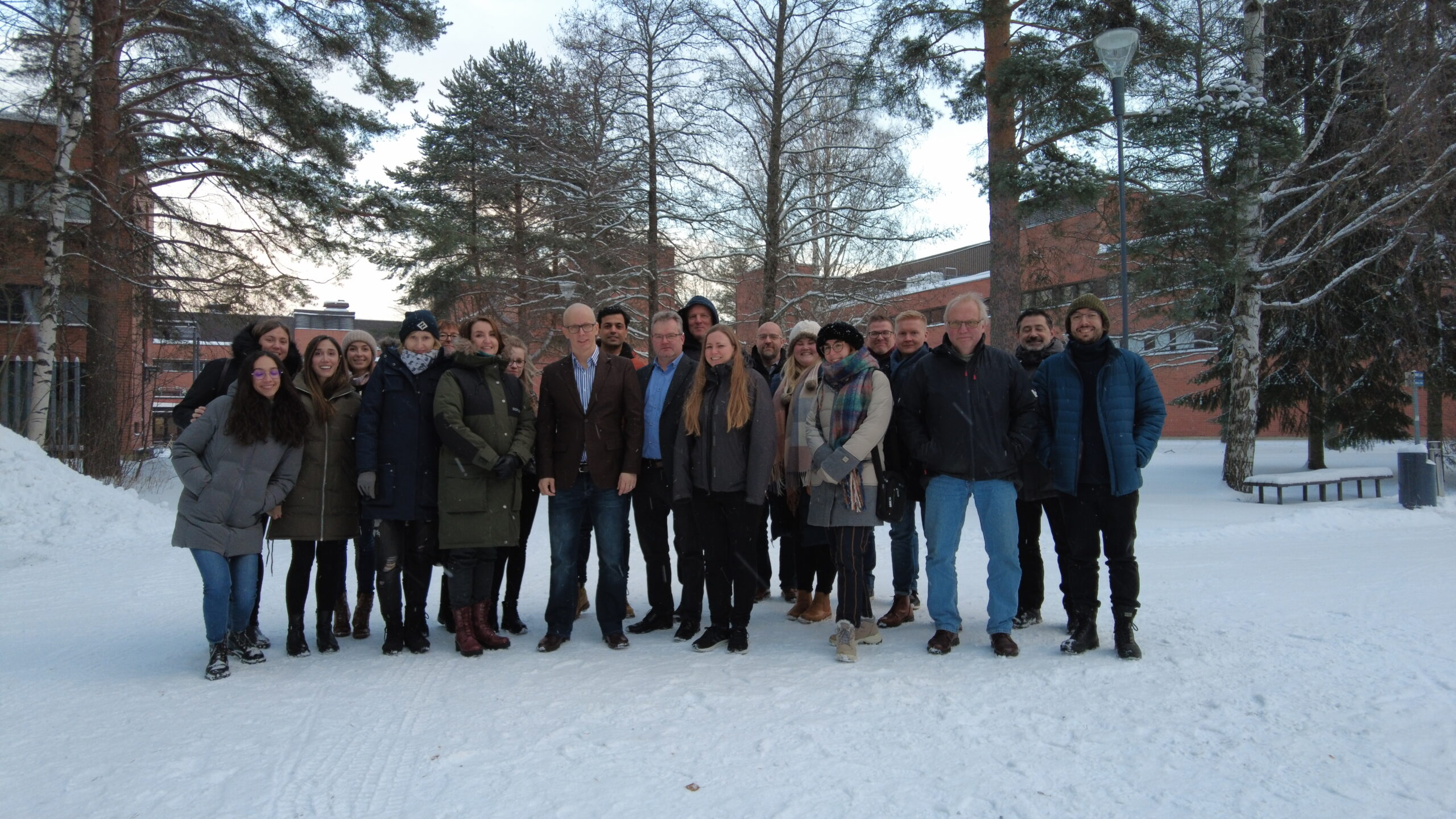 2nd Consortium Meeting in Joensuu
Joensuu and UEF hosted the 2nd Consortium Meeting of PRIMUS Project
A warm welcome despite temperatures below -15ºC.
This December (13-14) we travelled to Joensuu (Finland) for the second Consortium Meeting and General Assembly. This was a long-waited opportunity for the partners to meet again since the project's kick-off meeting in Espoo and Tampere, also in Finland.
During these two days we focused on updating the partners about the work developed by the different teams and was a good opportunity to discuss with peers detail aspects of the research, get work aligned, and set the basis for the work for the following months.
These activities were carried out in the facilities of the University of Eastern Finland (UEF), with the participation of the partners VTT, UEF, Tallinn University, Circularise, GreenDelta, CIKAUTXO, MONDRAGON Corporation, Plastics Recyclers Europe and Coolrec.
As virtual meetings are no rival for the face-to-face discussions, we took the opportunity to host a number of thematic workshops; on results exploitation, analysing the PRIMUS external macro environment using PESTEL methodology, on the definition of the best suitable sampling methodology for waste plastics, and a third one on methods and tools for sustainability assessment of the plastics recycling process.
And we also recorded some interesting personal interviews which will soon be released.
As the project developments are already catching speed, we also took some time to look ahead to the industrial applications of the scientific findings and start picturing the demonstration pilots for automotive and home appliances.
Just stay tuned to our social channels or subscribe to our communities or newsletters to be informed of these developments.
Watch the video vlog here: